Transition into the new season
with these lightweight jackets.
Shop Plus Size Coats- Stay warm with Catherines plus size outerwear collection featuring jackets, coats and cold-weather accessories. We have all of the stylish pieces that flatter your silhouette, including soft pea coats, hooded jackets, wraps, quilted puffer jackets, ponchos and sleek moto jackets. Our plus size coats collection has both lightweight jackets for fall and heavy coats for winter. Choose from a variety of textures, including faux fur, smooth sueded fabric, cozy fleece and faux leather. Come shop all our coats today!
{ entityId: 240641, entityType: 'product' }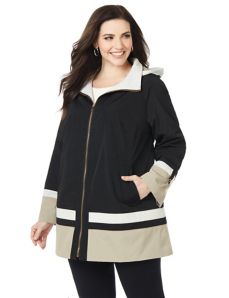 { widgetContext: '#_widget1799838873008', productId: '240641', colorName: 'Black', displayColorName: 'Black', browseSwatch: true , recoloredImage: 'Catherines/240641_0000000628' , swatchImage: 'Catherines/240641_0000000628_swatch' }

Online Exclusive
Buy 1 Get 1 50% Off When Added To Bag
{ entityId: 243226, entityType: 'product' }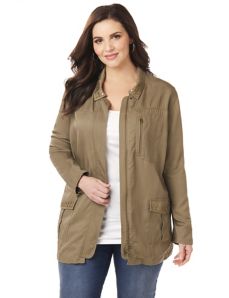 { widgetContext: '#_widget1799838873013', productId: '243226', colorName: 'Dusky Green', displayColorName: 'Dusky Gree', browseSwatch: true , recoloredImage: 'Catherines/243226_0000008513' , swatchImage: 'Catherines/243226_0000008513_swatch' }

Buy 1 Get 1 50% Off When Added To Bag
{ entityId: 240095, entityType: 'product' }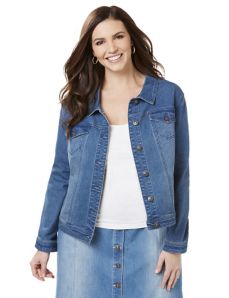 { widgetContext: '#_widget1799838873018', productId: '240095', colorName: 'Denim', displayColorName: 'Denim', browseSwatch: true , recoloredImage: 'Catherines/240095_0000031782' , swatchImage: 'Catherines/240095_0000031782_swatch' }

Buy 1 Get 1 50% Off When Added To Bag